Where town & country meet
Tips for your stay in Munich
The ideal mix of city and nature awaits you during a stay at the Lutter Hotel & Apartments. Whether for a shopping tour in the Bavarian state capital or a visit to a Munich museum – the transport connections to the centre of Munich are excellent.
If you are more in the mood for nature, hiking, cycling or just going for a walk, the beautiful location of our hotel right on the Würm wetlands in the west of Munich offers you myriad opportunities to take a deep breath and enjoy nature.
Experience Munich
Visit Munich's sights
Only 6 km to Nymphenburg Palace with its park
Enjoy Bavarian & international cuisine in Munich
Combine beer gardens & culture
Shopping in Munich's boutiques and shopping malls
Bathing lakes nearby – only a five-minute drive
Allianz Arena 15 minutes by car and Olympic Stadium ten minutes by car
Experience Munich

Big city life meets the experience of nature
What's on in Allach and Munich City?
Cultural, sports and leisure opportunities for young and old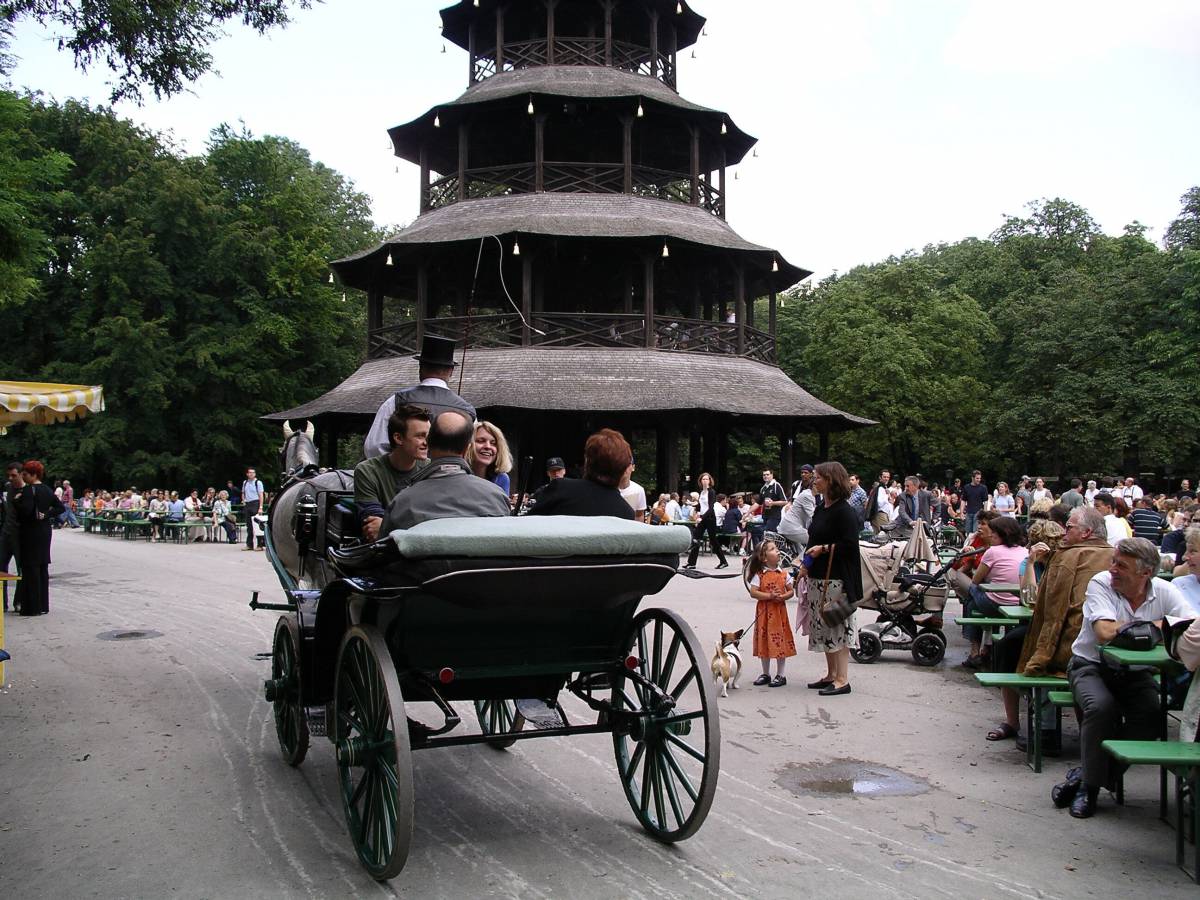 For a pretzel and a beer...
in Munich's restaurants & beer gardens
Taverns, international cuisine or fine dining. Everything is possible in Munich and there is also a good selection in Allach – from Bavarian and Italian to Turkish and Vietnamese. We are happy to give you tips for restaurants in the vicinity and according to your wishes. 
Beer gardens in Munich – a way of life. No visit to Munich is complete without having visited at least one of the many beautiful beer gardens: a cool beer with pretzels, Bavarian cheese and delicious radishes and a chat with friends, e.g. the beer garden of the Allach shooting range or the Inselmühle within walking distance. The most beautiful beer gardens in Munich can be found here: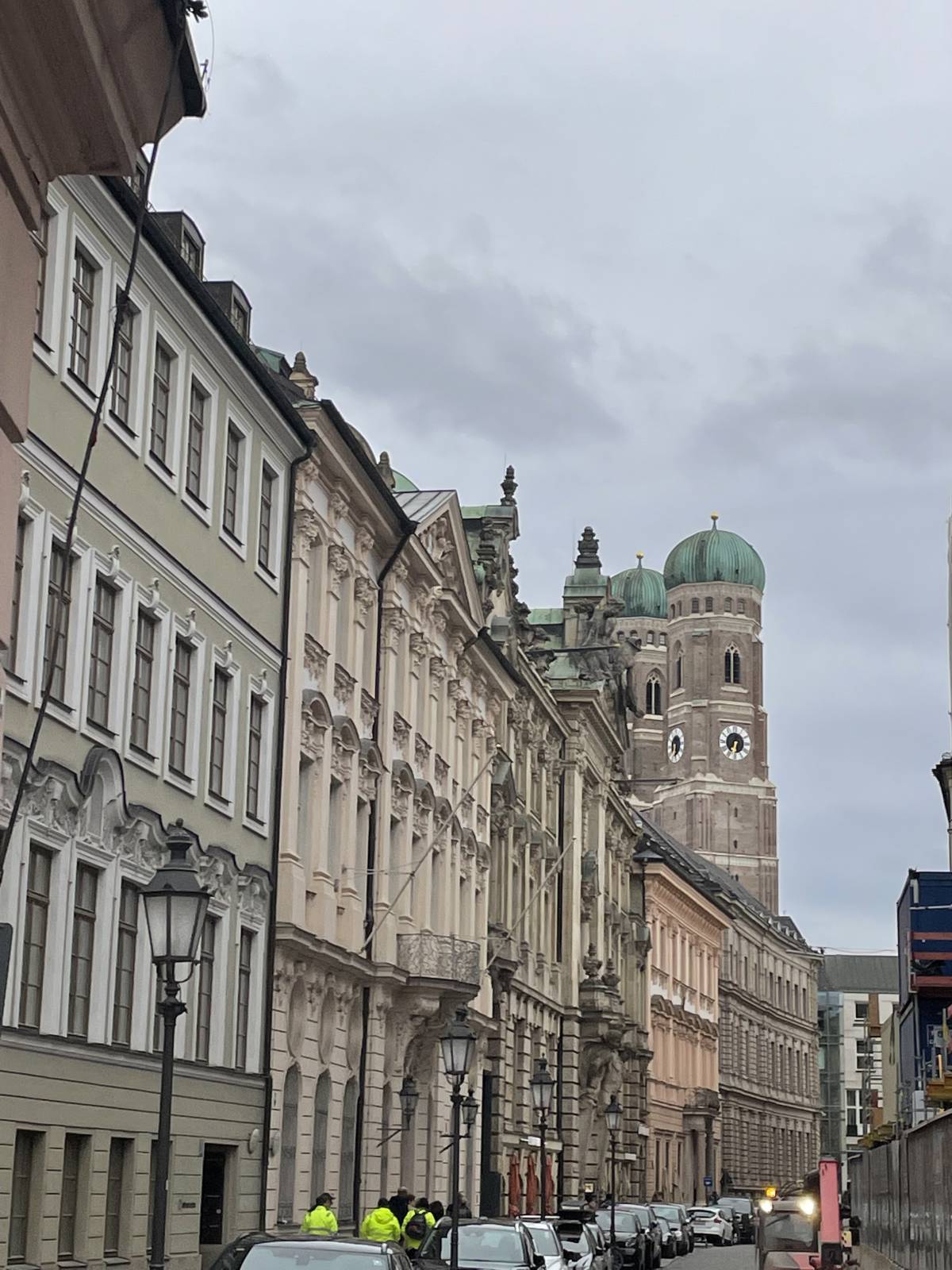 No trip to Munich...
is complete without shopping in the city
From Schwabing to Maximilianstraße – Munich has a lot to offer when it comes to a varied shopping experience. So don't miss out on visiting at least one of the well-known shopping streets in Munich. The Olympia shopping centre is also not far away.
The most recommended shopping districts can be found here: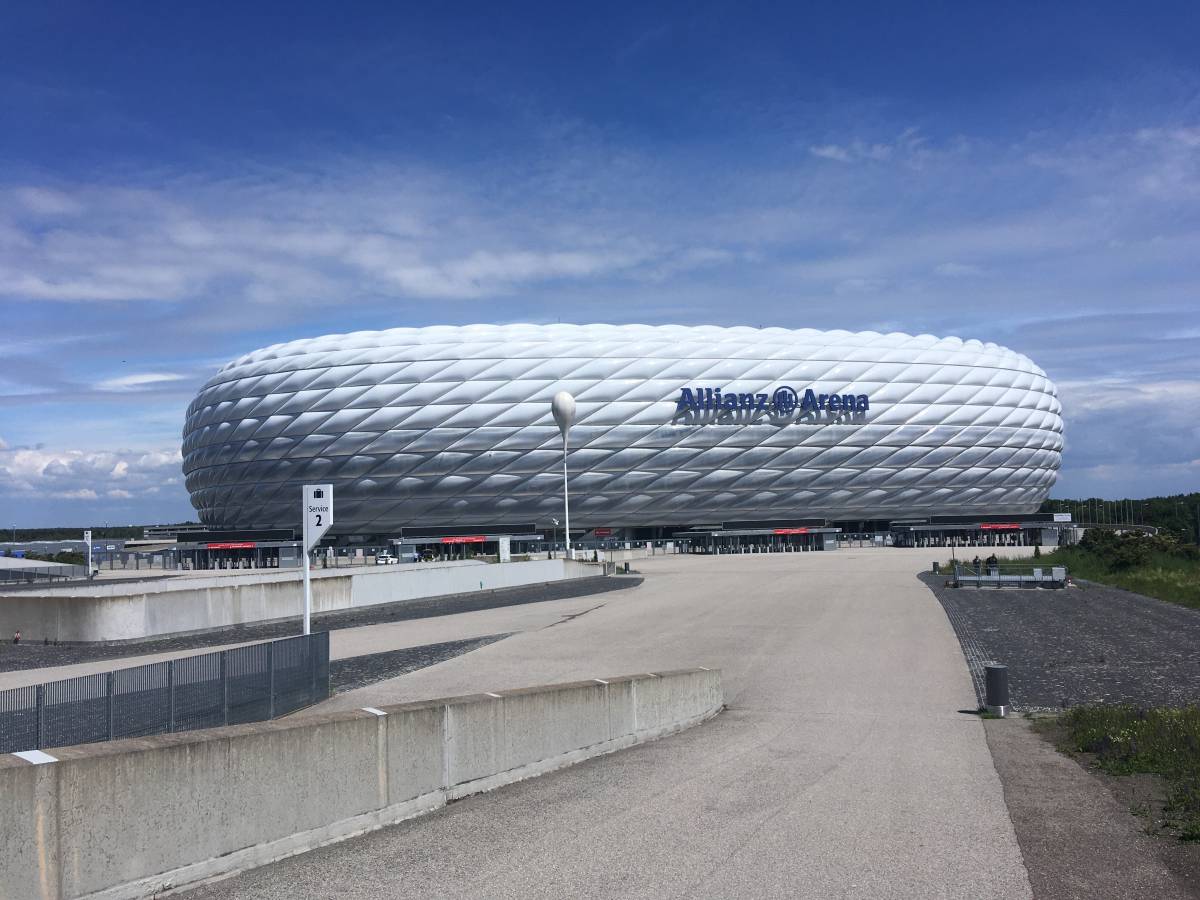 Munich sights
As colourful as life itself...
Where is it worth going in Munich? Which neighbourhoods should you definitely see? Which sights do you absolutely need a photo of? Most people think first of all of Marienplatz with the new town hall, as well as the Viktualienmarkt, the Frauenkirche, the Residenz, Odeonsplatz, the synagogue, the English Garden, the Allianz Arena...
Tip for the Munich Olympic Park: From the Olympic Tower you can enjoy a wonderful view from above of the area, which was created in 1972 and on which the BMW World and of course the Olympic Stadium and the Olympic Lake are located.
Read here what else you can discover in Munich: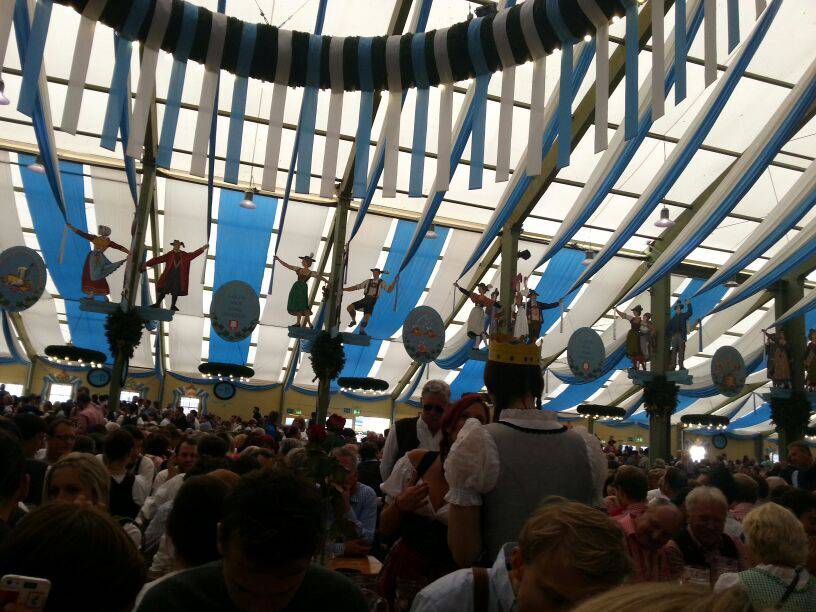 Culture & events in Munich
From Oktoberfest to museum visits...
Deutsches Theater München, Residenztheater, Münchner Volkstheater .... Munich's art, culture and event scene is as vibrant as life itself. From the hearty Oktoberfest on the Theresienwiese through art and culture in Munich's numerous museums right up to concerts and theatre, as a visitor you have a free choice. A highlight of the art scene is the MUCA Museum of Urban and Contemporary Art. Munich's Kunstareal in Maxvorstadt with its 16 museums and galleries – including the Pinakotheken and the Lembachhaus – should also not be missed.
The Olympic Park in Munich also offers numerous music, cultural and sporting events.
A current selection of further events, art and cultural highlights in Munich can be found here:
Events in Munich on Muenchen.de Tips on geheimtippmuenchen.de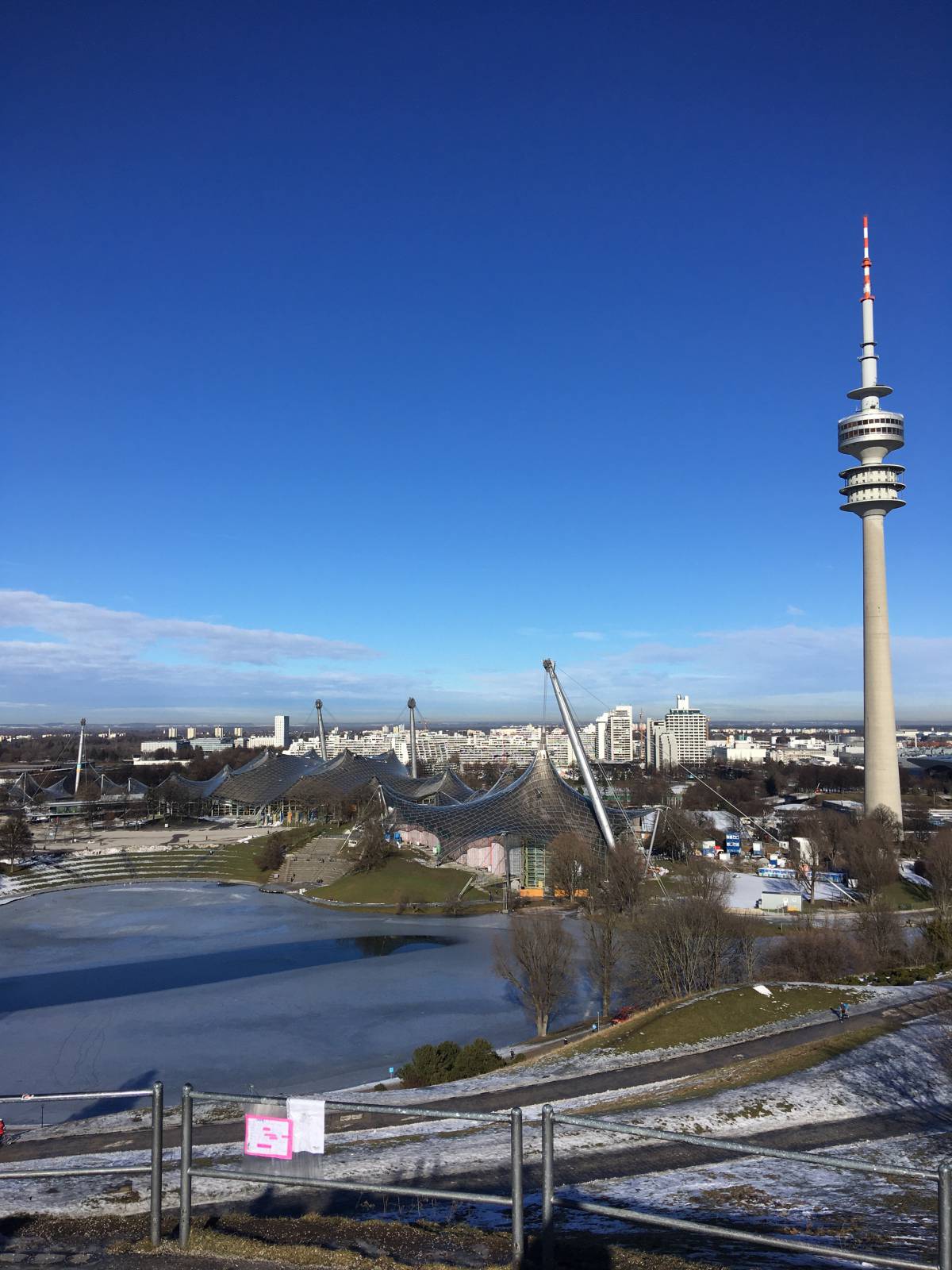 A visit to the trade fair city of Munich ...
Variety on the exhibition grounds
Wine fair, fashion fair, Heim+Handwerk FOOD & LIFE, ISPO ... A wide variety of trade fairs alternate throughout the year at the Munich Exhibition Centre. Some are only accessible to trade visitors, while others are aimed at anyone interested.
You can reach the Munich-Riem exhibition centre with the U2 line – go to the subway stations Messestadt West or Messestadt Ost.
When people talk about the Munich Trade Fair, they don't just mean the new trade fair grounds. The Munich Olympic Park also attracts trade fair visitors to the city and offers much more than just numerous music, cultural and sporting events.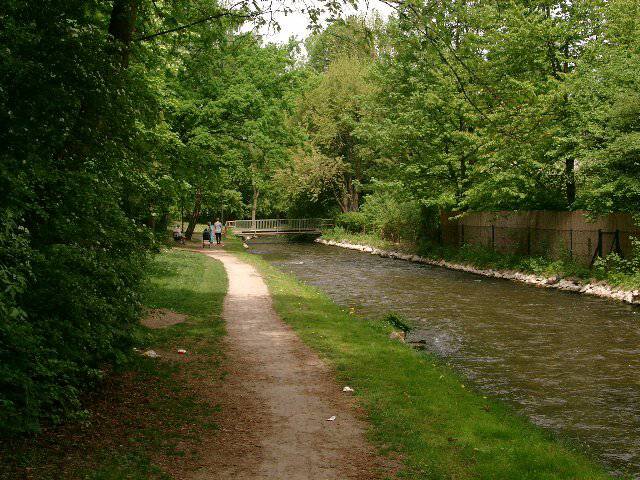 Enjoy hiking and cycling…
in the Würm-Auen wetlands area in Allach
If you want to get away from the hustle and bustle of the city, you can be surrounded by nature in just a few steps from our hotel. This is due to the ideal location of our building, which is located directly by the Munich Würm-Auen wetlands area and near the Allacher Lohe conservation area. The landscape on the Würm river is known for its endless walking, cycling and jogging routes and offers you pure relaxation. Here you can simply switch off and enjoy nature.  
Leisure activities near the hotel:
The Würm-Auen wetlands area directly by the hotel
Numerous walking paths
Cycling and jogging routes
Bathing lakes nearby
Swimming pools/spa
Tennis at the nearby tennis courts
Golf on the golf course
Tip:
Book your hotel for your Munich city trip now